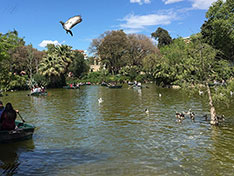 Barcelona Ciutadella park
For a guaranteed change of scenery in the heart of Barcelona, the 17 hectares of the Parc de la Ciutadella, strewn with museums, gardens, and the artificial lake of the Arc de Triomf at the Barcelona Zoo, offer beautiful walks to reach the Olympic port.
virtual walk in the Ciutadella Park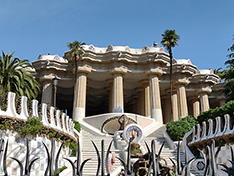 Barcelona Güell Park
Classified as a UNESCO World Heritage Site since 1994, Parc Guell, one of the masterpieces of the famous Antoni Gaudi, is a huge garden divided into several floors littered with alleys, columns and magnificent mosaics; it is also the most visited park in Barcelona.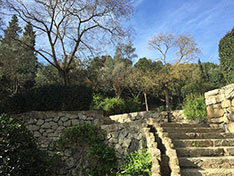 Barcelona Guinardo park
The Parc del Guinardo, one of the largest green spaces in Barcelona, where children's areas, historical gardens, forest, sculptures and fountains share the alleys that lead to the Carmel bunkers, from where the views of Barcelona are breathtaking.
Little preview of your next walk in the park