Barcelona restaurants
Where to eat in Barcelona? Entirely dedicated to the good plates of Barcelona, Pizzeria, tapas bar, Mexican restaurant, Chinese restaurant, brasserie, creperie, or seafood specialties, whatever your desires, here are some suggestions of typical, nice, cheap restaurants in Barcelona.
Typical restaurants in Barcelona
From Catalan culinary specialities to the flavours of emblematic Mediterranean recipes, from seafood paella to the traditional Spanish gazpacho and typical dishes based on black rice, fish or chorizo, discover the few addresses of restaurants where you can eat good local specialities in Barcelona.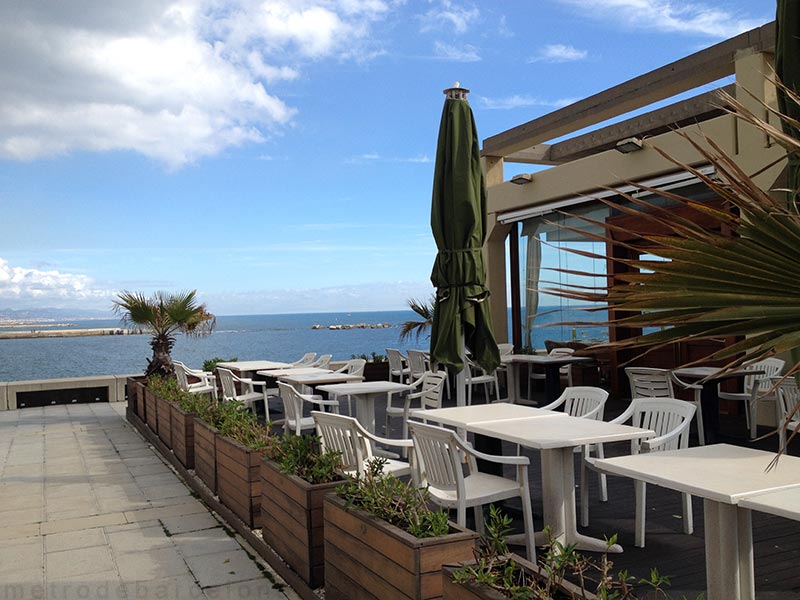 El Cangrejo Loco
In addition to offering a breathtaking view of the beaches, its excellent traditional cuisine places El Cangrejo loco among the best Olympic Port restaurants.
Moll de Gregal, 29-30 - metro ciutadella vila olimpica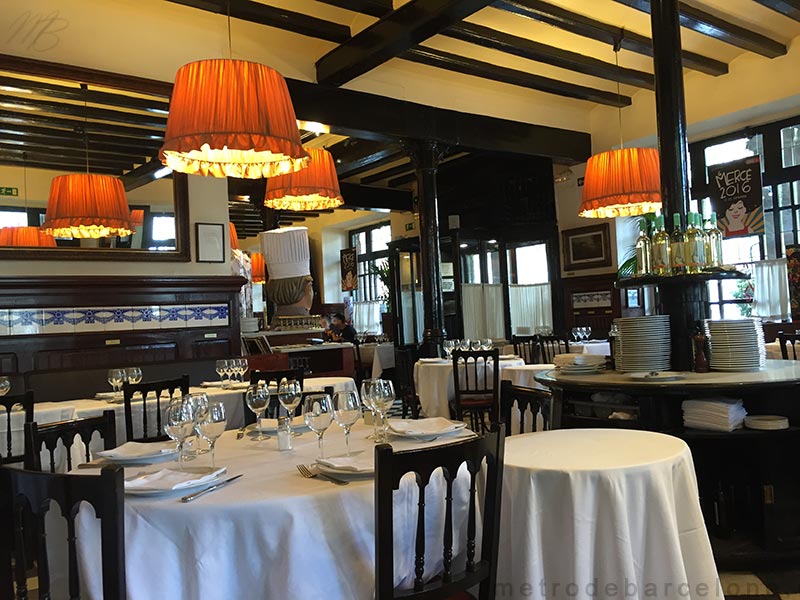 7 portes restaurant
Just a stone's throw from Barcelona's old port, the 7 portes restaurant is renowned as one of the best paella restaurants in Barcelona.
Paseo Isabel II, 14, 08003 Barcelona - España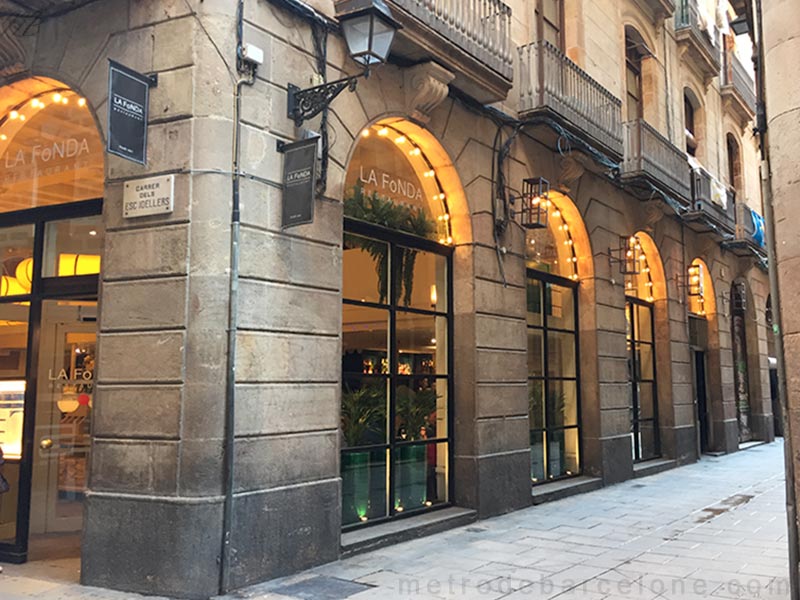 La Fonda
A few steps away from the Rambla, La Fonda offers traditional local cuisine in a very original setting before continuing your visit to the Gothic Quarter.
Carrer dels Escudellers, 10, 08002 Barcelona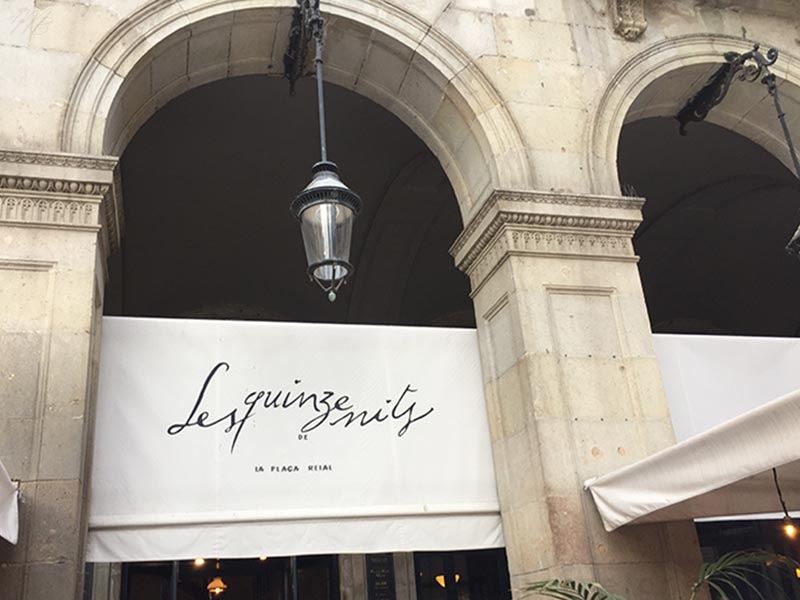 Les Quinze Nits
Located in the heart of Plaça Reial, a stone's throw from the Ramblas, the restaurant Les Quinze Nits offers typical Catalan and Spanish culinary specialities to be enjoyed on the terrace.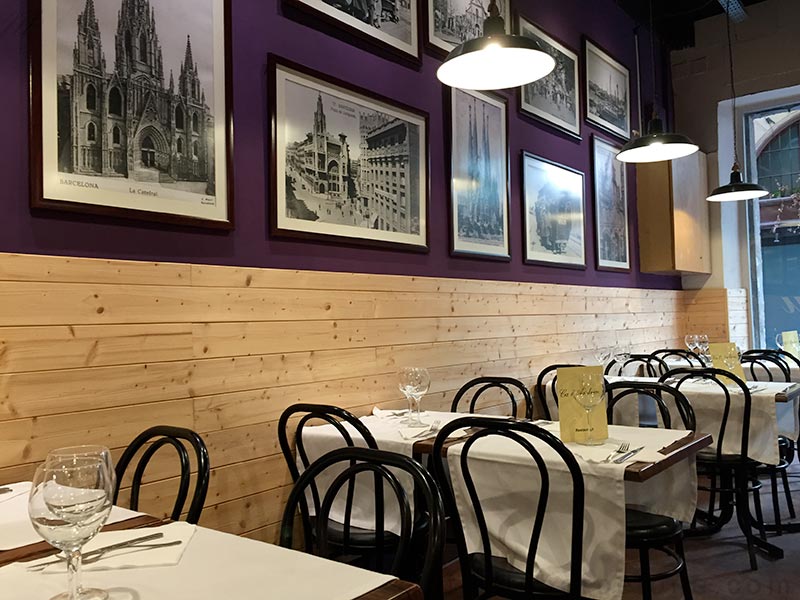 Ca l'Andreu
Beautiful premises, near the Catalan Music Palace, where service, welcome and Catalan specialities made with market products are of excellent quality.
C\ Bou de Sant Pere 13, Barcelona.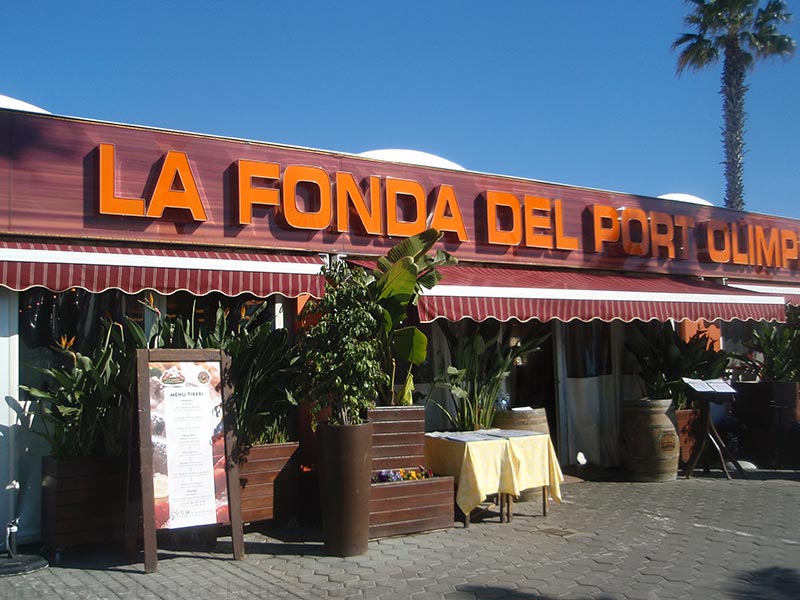 Fonda del Port
All the best Spanish and Catalan flavours and recipes are mixed in the plates of the restaurant La Fonda del Port on the shores of Barcelona's harbour. Moll de Gregal, 7 - metro Ciutadella Vila Olimpica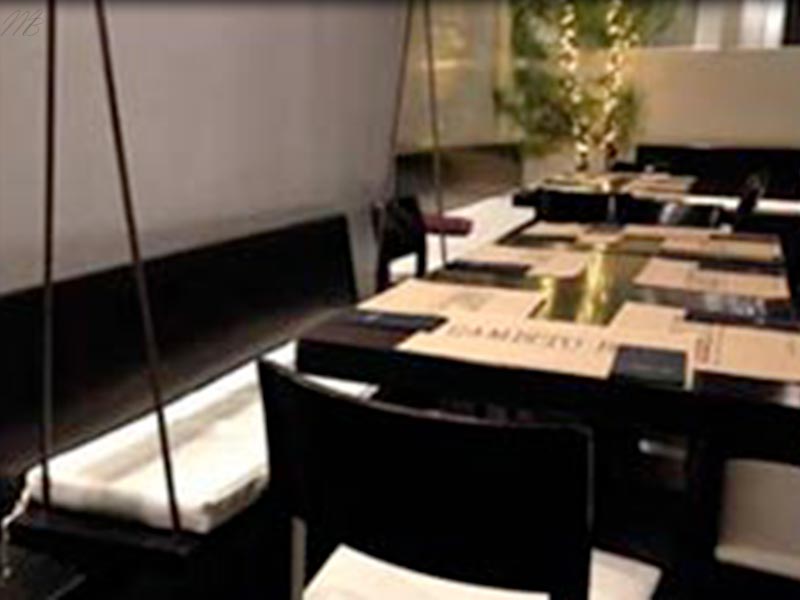 Gambito
Very close to the Passeig de Gracia, the Gambito offers a subdued atmosphere where you can enjoy a very good and varied cuisine, sitting on a swing.
calle Rosello 242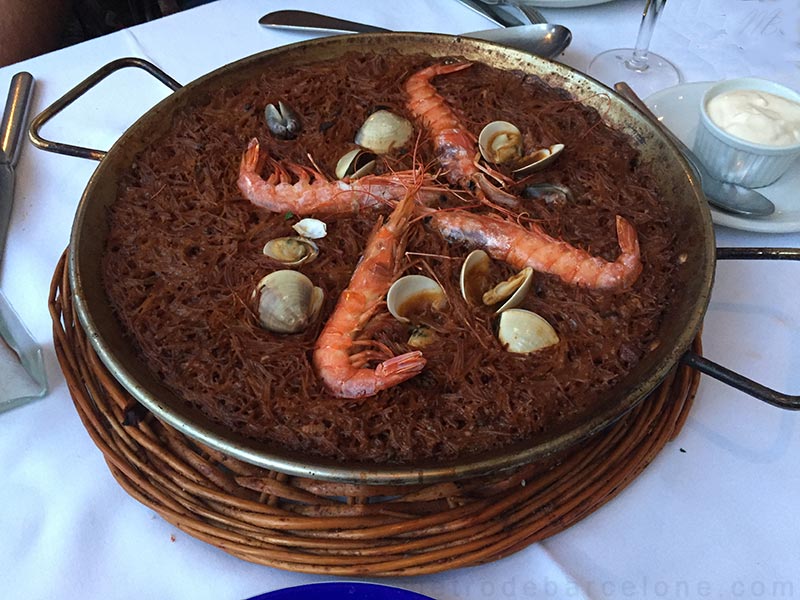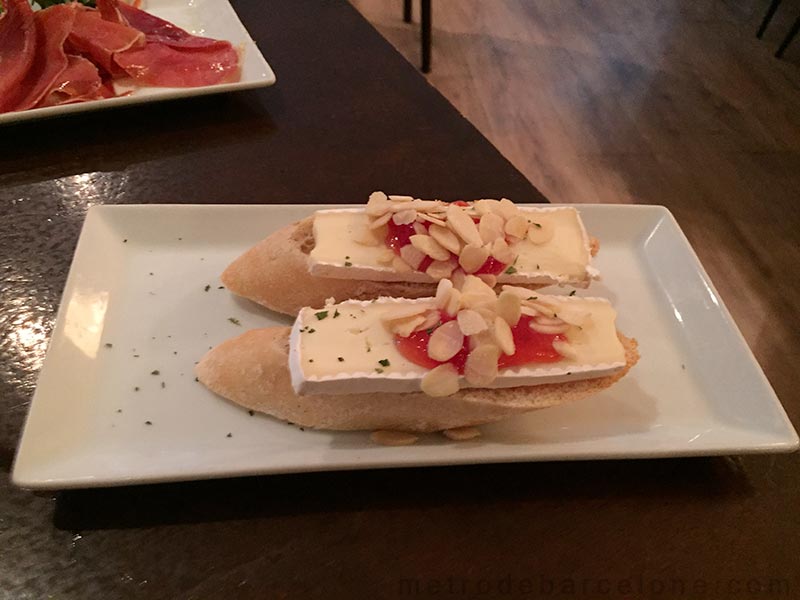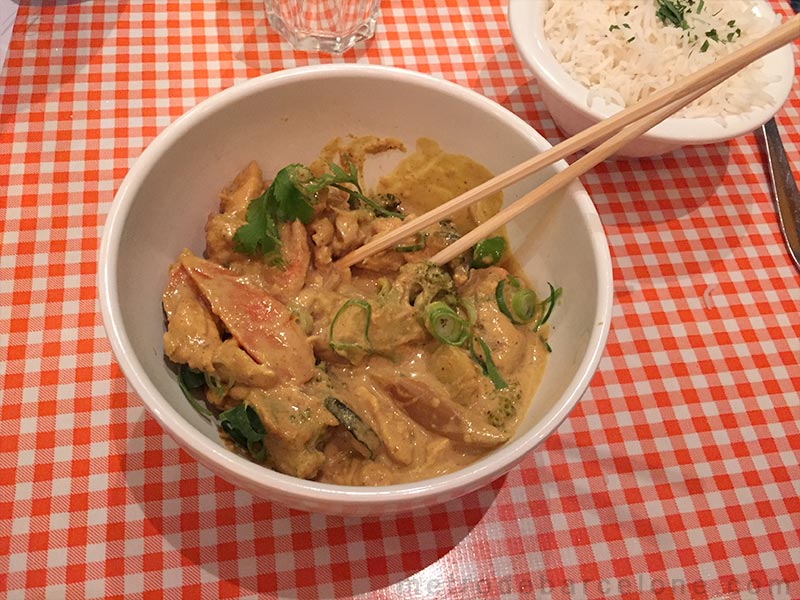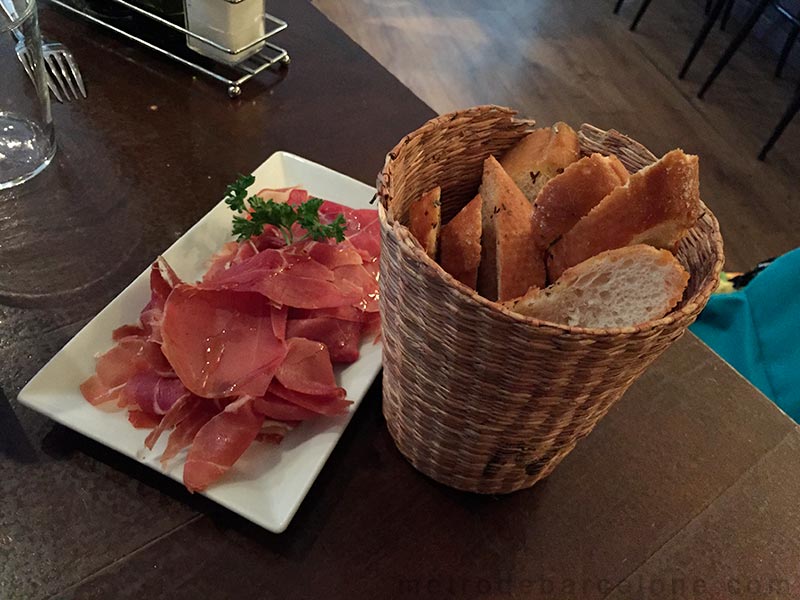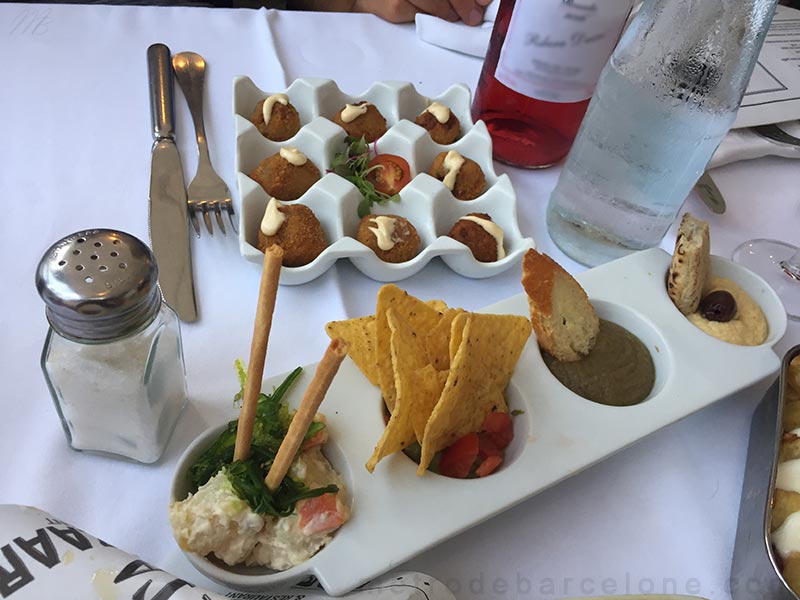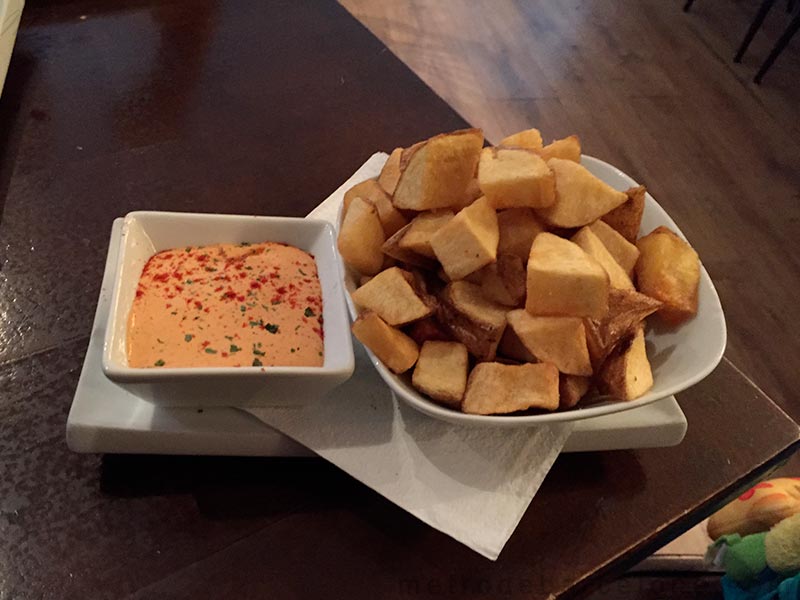 Tapas restaurants in Barcelona
TAPAS ?? Literally translated as "Portion", and as famous as paella, tapas are probably one of the most popular dishes ordered in Barcelona. Patatas bravas, olivas, jamon, queso, pan con tomate, gambas, croquetas, or tortilla, there are an indefinite number of small dishes under which you can be served a tapa.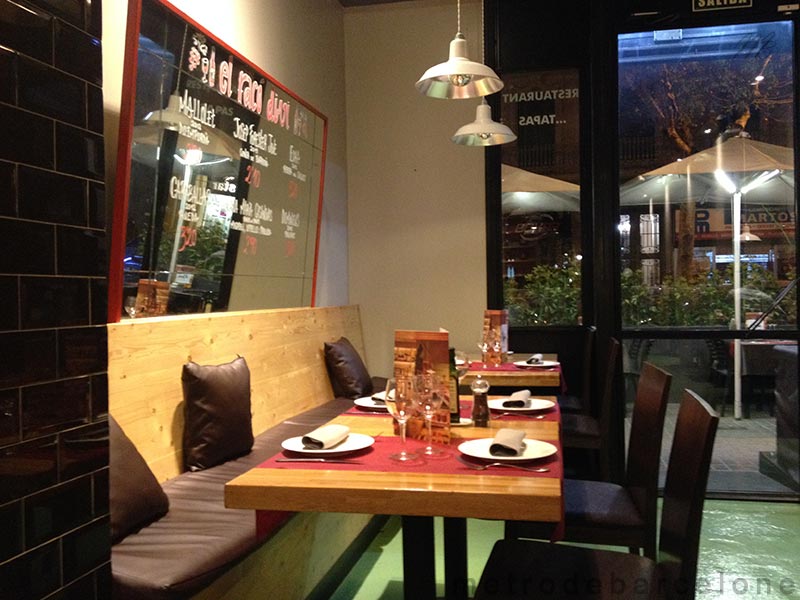 Casa Chelis
The Casa Chelis restaurant offers an excellent variety of tapas as well as delicious traditional cuisine in a modern and pleasant setting.
Carrer Muntaner, 102 - Métro Hospital Clinic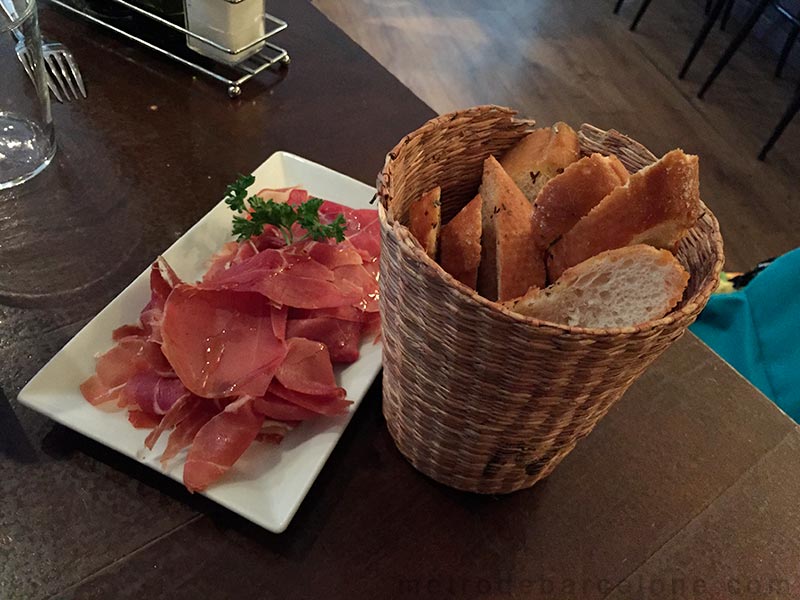 Tosca - Tapas y vino
A stone's throw from the Catalan Music Palace, at the Tosca restaurant the tapas are not only excellent, but also original and well presented.
Carrer de l'Argenteria, 62 - metro Urquinaona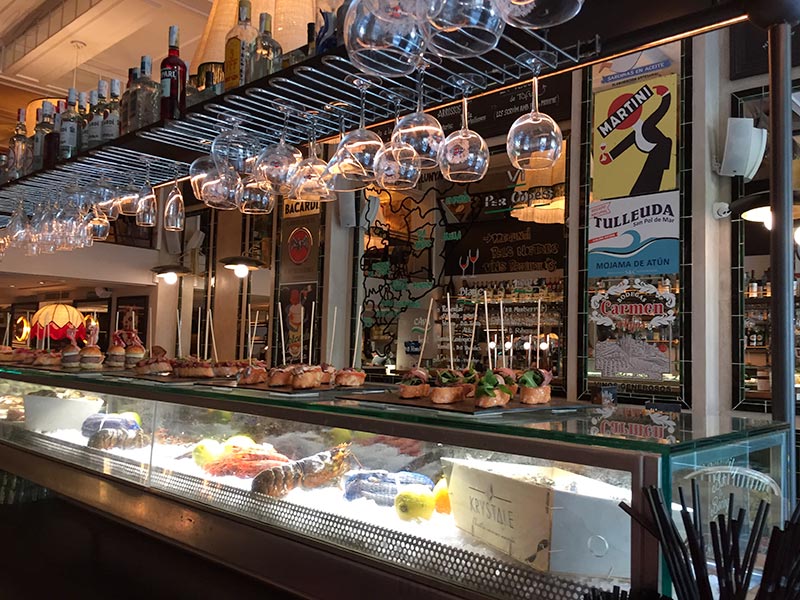 Taller de Tapas
In the centre of Barcelona, on the Rambla Catalunya, the Taller de Tapas welcomes you in a very pleasant setting to serve you excellent tapas.
Rambla Catalunya, 49 - 08003 Barcelona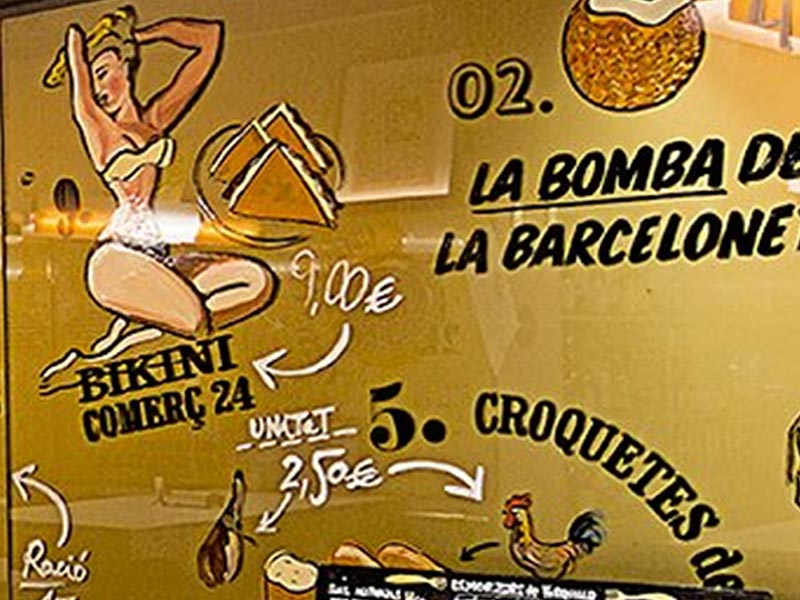 Tapas 24
The Tapas 24, 100 % tapas, is a typical place where tasting excellent tapas in a very pleasant atmosphere is well worth the waiting time due to its success.
Carrer Diputacio, 269, 08007 Barcelona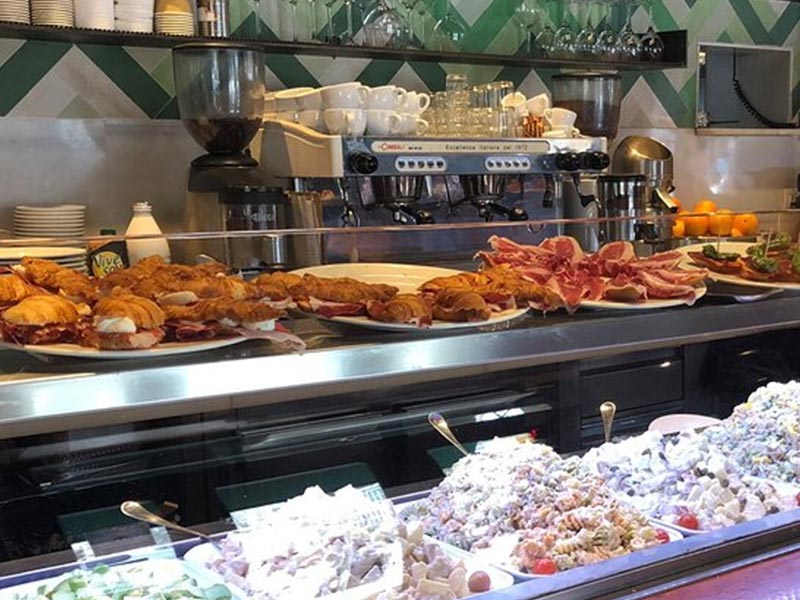 Ciudad Condal
Excellent original tapas of quality in a very pleasant service, the restaurant Ciudad Condal is one of the unmissable sites in Barcelona where tapas make their reputation. - Rambla Catalunya, 18