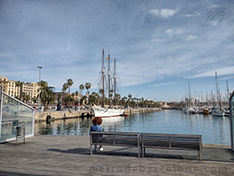 Barcelona port Vell
Port Vell, (one of Barcelona's marinas) is the oldest port in the city.
Bordered by a very pleasant promenade that stretches from the Christopher Columbus monument to Barceloneta, walk along the Port Vell to get to the beaches of Barcelona.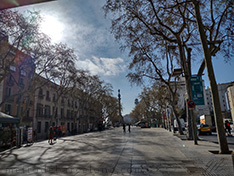 Barcelona Rambla
Meeting point between Plaça Catalunya and Port Vell, the Rambla de Barcelona (Las Ramblas) represents the 2 kilometres of the city's busiest pedestrian avenues, where artists, painters and musicians give the greatest satisfaction to tourists.
Virtual tour of the Ramblas of Barcelona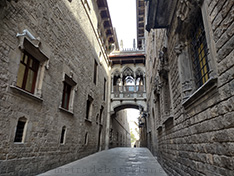 Barcelona Gothic Quarter
A maze of alleys located between the Raval and the Born, where museums, churches, Roman vestigations and architecture retrace the history of Barcelona's oldest district that stretches along the Ramblas from the old port to the Plaza Cataluña.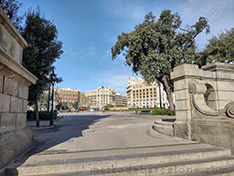 Barcelona Plaza Cataluña
As a very important intersection of the city, and a rallying point served by a large number of transports, Plaça Catalunya is one of the most recommended meeting points to get to the centre of Barcelona, where the pigeons have established their headquarters.
More about Plaça Catalunya in Barcelona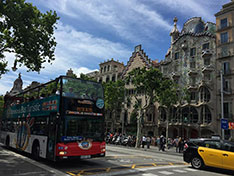 Barcelona Passeig de Gracia
The Paseo de Gracia (Passeig de Gracia), Barcelona's fashion boulevard where monuments, exceptional architecture, restaurants and boutiques of famous brands such as Hermés, Chanel or Diesel share the 1.5 kilometres that connect Plaça Catalunya to the Gracia district.
Quick visit of the Passeig de Gracia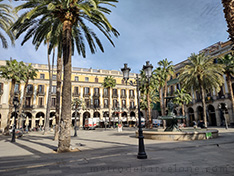 Plaza Real
After almost giving way to a theatre, Barcelona's old religious building (Capuchin convent) was converted into a magnificent square, the Plaça Reial (Royal Square), which is the only arcaded square in Barcelona. It is located a stone's throw from the famous Ramblas of Barcelona.
Virtual tour on Barcelona's Plaça Reial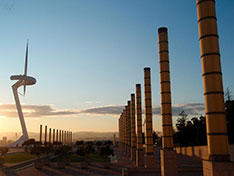 Barcelona Montjuic hill
From its 184 meters of altitude that inhabits the remains of the 1992 Olympic Games, beautiful parks and museums, the Montjuic hill is one of the most visited tourist sites in Barcelona. Situated in the southwest of the city, the 184 meters of greenery offer breathtaking panoramic views.
Walk on the 184 meters of height of Montjuic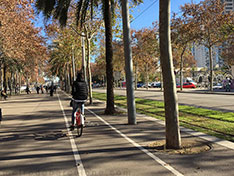 Barcelona Diagonal Avenue
Leisure, business, entertainment, curiosities and rest, Barcelona's Avenida Diagonal, one of the most important thoroughfares in Barcelona, which stretches from one end of the city to the other, from the Forum to the university zone, offers access to many of Barcelona's unmissable sites.
Visit Barcelona From Diagonal avenue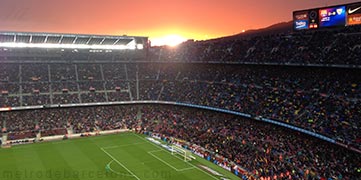 Camp Nou stadium
With more than 99,000 seats, the FC Barcelona Stadium is one of the largest stadiums in Europe. Come and experience the Camp Nou atmosphere.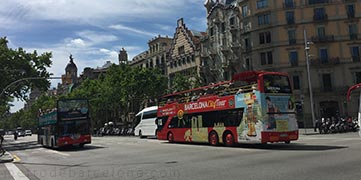 Barcelona Tourist Bus
With audio guides in about ten languages available, the tourist bus is an excellent way to discover Barcelona and its must-see sites on its various circuits.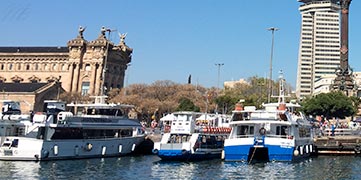 Barcelona port trips
The Golondrinas provide sea excursions from the old port to the beaches to discover Barcelona from the seaside in small boats for 40 minutes or an hour.