Top Barcelona best sights to visit
The Rambla
Meeting point between the unmissable Plaça Catalunya and Barcelona's old port (Port Vell) where artists, painters, souvenir shops, restaurants and musicians share the 2 kilometres of the Catalan capital's busiest pedestrian avenues.
The old port of Barcelona
Bordered by a very pleasant promenade that stretches from the square where the monument erected in memory of the famous navigator Christopher Columbus stands to the very pleasant Barceloneta district located along the beaches, the Port Vell is the oldest port of Barcelona.
Barcelona beaches
Barceloneta, Nova Icària, Nova Mar Bella, Sant Sebastià, Somorrostro or Bogatell, Barcelona's kilometres of beaches that every year welcome millions of people from all over the world who come to walk, swim or party there on the occasion of events such as the Sant Joan's Day celebrations.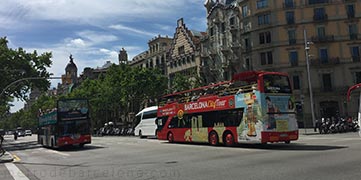 Passeig de Grácia
The Passeig de Gracia (Paseo de Gracia), Barcelona's fashion boulevard, on which major brands such as Hermés, Chanel, Zara, Mango, Diesel share the 1.5 kilometres that link Plaça Catalunya to the Gracia district.
It is littered with shops, restaurants, as well as exceptional monuments and architecture such as the Casa Batllo or the Casa Mila.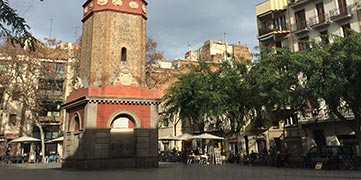 Grácia district
What was once a beautiful little village on the outskirts of Barcelona connected to the city by Passeig de Gracia Avenue, the Gracia district is nowadays one of the most visited districts of Barcelona.
The Gracia district, a maze of narrow streets littered with bars, restaurants, squares and shops, is very famous for the few days of the year when the streets are dressed up for the Gracia festivities.
Cultural sites
No less than fifty museums including art, architecture, science, war, marine, and sports, share the secrets of a culture rich in history, and of artists who have left an indelible mark on the city's heritage.
Strolls in Barcelona
Between sky and sea, from the top of the Tibidabo to the Ciutadella Park, Barcelona is home to a very large number of parks covering hundreds of hectares.
Theme parks, attractions, historical parks or UNESCO heritage sites, discover the most beautiful parks in Barcelona.