Barcelona metro timetables
What time does the Metro start in Barcelona ?
The Barcelona metro timetable is very well suited to all those who prefer simplicity and speed to travel around the city of Barcelona from one point to another day and night.
The Barcelona metro is open non-stop from Saturday to Sunday, which allows you to enjoy the exceptional atmosphere of Barcelona by night in all corners of the city, such as the port, and be able to get home on time.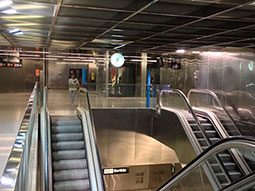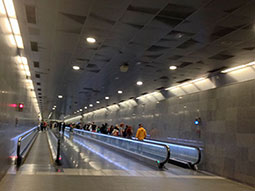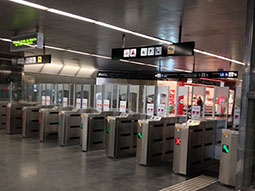 "Schedule from Monday to Thursday"
The metro starts running at 5 a.m. from one of the line's terminals until midnight.
"Schedule Fridays and holiday eves"
On Fridays and the eve of public holidays, the Barcelona metro operates from 5am until 2am the next day.
"Metro schedule on Saturdays"
On Saturdays, the Barcelona metro opens at 5am and remains in service until Sunday night at midnight. The metro runs non-stop all night from Saturday to Sunday.
"Subway schedules Sundays and holidays"
On Sundays and holidays, the Barcelona metro opens at 5 am and closes at midnight.