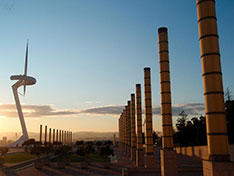 Barcelona Montjuic hill
From its 184-metre height, which houses the remains of the 1992 Olympic Games as well as beautiful parks and museums, Montjuic Hill is one of Barcelona's most visited tourist sites, offering exceptional panoramic views.
Walk on Montjuic heights
Up to the top by cable car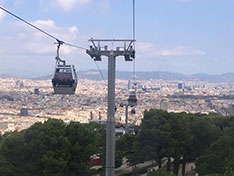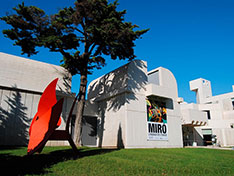 Barcelona Joan Miro Foundation
Correspondence with the funicular at the Paral-lel metro station to come and discover the exhibition of paintings, sculptures and drawings by the artist Joan Miro. Walk along the Montjuic hill on your left as you leave the station, and you will find yourself at the foot of the Joan Miro Foundation.
Barcelona Joan Miró Fundació pass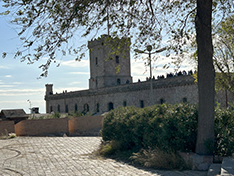 Montjuic Castle
Combine the funicular with the cable car and climb to the top of Montjuic to visit the ramparts, the parade ground, the walls and the terrace of the castle of Barcelona, and enjoy exceptional panoramic views of the city.
Barcelona from the hilltop
Online tickets to Montjuic Castle