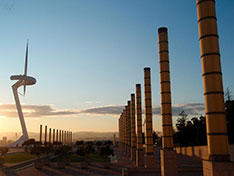 Barcelona Montjuic hill
From its 184 meters of altitude that inhabits the remains of the 1992 Olympic Games, beautiful parks and museums, the Montjuic hill is one of the most visited tourist sites in Barcelona. Situated in the southwest of the city, the 184 meters of greenery offer breathtaking panoramic views.
Walk on the 184 meters of height of Montjuic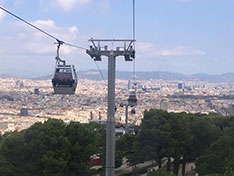 Teleferico de Montjuic
From the World Trade Center to the Sant Sebastià Tower, which gives access to the Barceloneta district and its beaches, or towards the Miramar Tower on the heights of the city, which allows you to go for a walk in the Montjuic Park, the cable car offers a tour of Barcelona from the sky.
Discover Barcelona from the sky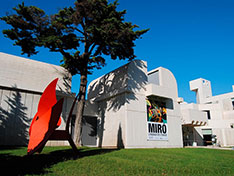 Barcelona Joan Miro Foundation
Correspondence with the funicular at the Paral-lel metro station to come and discover the exhibition of paintings, sculptures and drawings by the artist Joan Miro. Walk along the Montjuic hill on your left as you leave the station, and you will find yourself at the foot of the Joan Miro Foundation.
Cuales son los museos ineludibles de Barcelona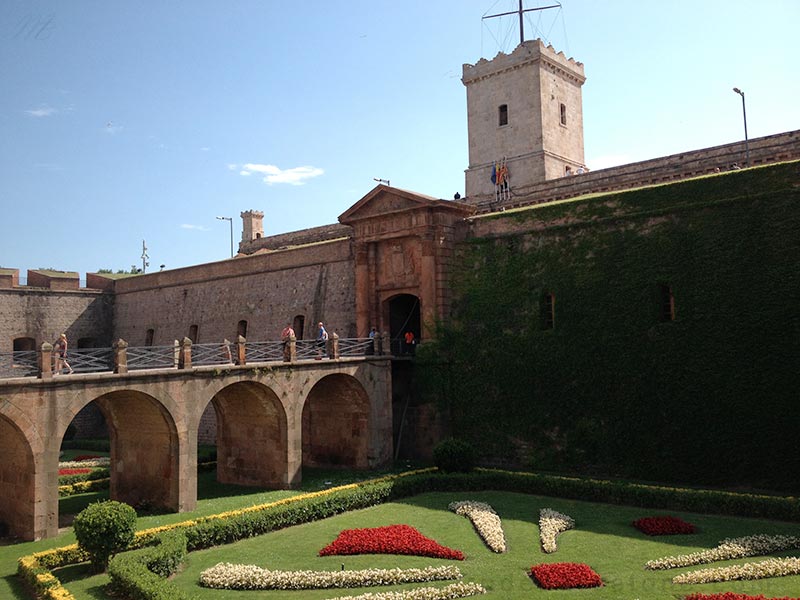 Barcelona Montjuic castle
Combine the funicular with a cable car and climb to the top of the Montjuic hill to discover the Barcelona castle that houses the War Museum, as well as enjoying exceptional panoramic views over the city's entire port.
Màs sobre el castillo de Montjuic