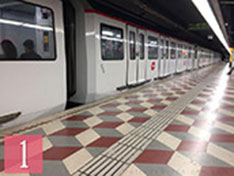 Barcelona metro line 1
Hospital de Bellvitge - Fondo
From Hospitalet de Bellvitge station to Fondo station, line 1 of the Barcelona metro consists of 30 stations that connect with lines L2, L3, L4, L5, L6, L7. L8, L9 and L10.


Through the line 1
Via the Barcelona metro line 1 (red) you can get off at "Espanya" to get to Montjuic and its Olympic stadium, as well as "Catalunya" to cross the Ramblas after walking around the Plaça Catalunya. If you get off at the Arc de Triomf stop, you will be able to access not only to the arc de triomph monument but also to the magnificent Ciutadella park and the chocolate museum.
Unlimited travel passes including Barcelona metro, available online.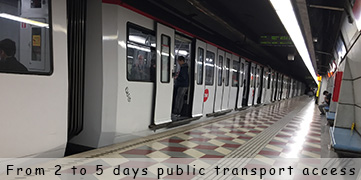 Hola Barcelona card
Hola cards, unlimited access to metro, bus (tmb), tram, Montjuic funicular and trains (zone 1), from 2 to 5 consecutive days, with access to airport terminals.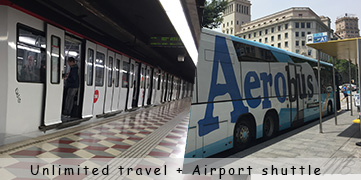 Barcelona transport pass
A package that includes the airport shuttle, unlimited use of public transport for up to 5 days, an audio guide to the city and 10% discount on many attractions.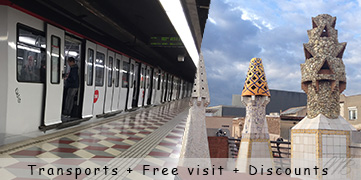 Barcelona Card
In addition to unlimited travel on public transport, this pass offers free, discounted and skip-the-line entry to many of Barcelona's tourist attractions...