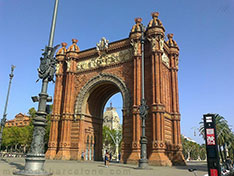 Barcelona Triumphal Arch
Barcelona's triumphal arch, a monument entirely designed in red brick by Josep Vilaseca i Casanovas, symbolizes the gate that led to the Universal Exhibition of 1888. Nowadays, this gate gives you access to the Parc de la Ciutadella.
Barcelona triumphal arch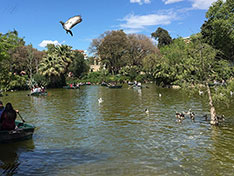 Barcelona Ciutadella park
For a guaranteed change of scenery in the heart of Barcelona, the 17 hectares of the Parc de la Ciutadella, strewn with museums, gardens, and the artificial lake of the Arc de Triomf at the Barcelona Zoo, offer beautiful walks to reach the Olympic port.
virtual walk in the Ciutadella Park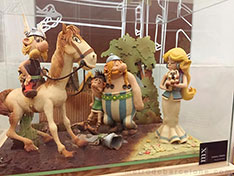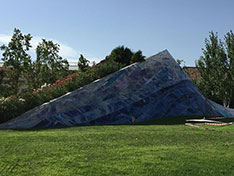 Barcelona Estacio del Nord Park
Inaugurated in 1992, the Estacio del Nord park, at the foot of Barcelona's Arc de Triomf metro station, merges garden centre, trees, ceramics and cement. The Estacio del Nord Park allows you to walk from the Arc de Triomf station to the Marina station.
Barcelona best parks and gardens virtual tour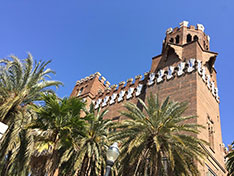 3 dragons castle
Located at the entrance to the Parc de la Ciutadella, this magnificent red brick castle, which once housed a restaurant and later the Zoological Museum of Barcelona, was also built on the occasion of the 1888 Universal Exhibition.
Barcelona 3 dragons castle pictures