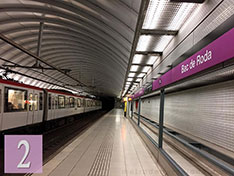 Barcelona metro line 2
Paral lel - Badalona Pompeu Fabra
From Paral lel station to Badalona Pompeu Fabra station, the line 2 of the Barcelona metro consists of 18 stations that connect with the lines L1, L3, L4, L5 and L10.


Through the line 2
Via the line 2 of the Barcelona metro (violet) you can get off at "Passeig de Gràcia" to access the fashion boulevard and its unmissable monuments, as well as "Monumental" to admire Barcelona's magnificent bullring, or climb to the top of Montjuic via the Paral-lel station and its connection to the funicular.
Unlimited travel passes including Barcelona metro, available online.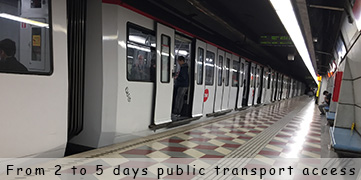 Hola Barcelona card
Hola cards, unlimited access to metro, bus (tmb), tram, Montjuic funicular and trains (zone 1), from 2 to 5 consecutive days, with access to airport terminals.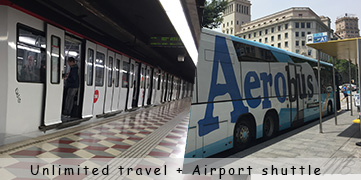 Barcelona transport pass
A package that includes the airport shuttle, unlimited use of public transport for up to 5 days, an audio guide to the city and 10% discount on many attractions.