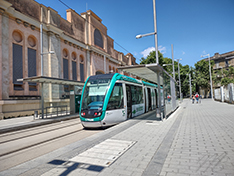 Tram Barcelona line T4 Barcelona Ciutadella Vila Olimpica - Estació de Sant Adrià
From Ciutadella Vila Olimpica station (Barcelona) to Estació de Sant Adrià (Sant Adrià), the Barcelona tramway line 4 has 14 stations and is connected with the Barcelona metro lines 1 and 4.
Other lines of the Barcelona tram network

By the tram line T4
From the Barcelona street car line 4 you can go to "Teatre Nacional" to get a good deal at the Barcelona flea market, or "Forum" to enjoy all the attractions of the Barcelona Forum.
Unlimited travel passes including Barcelona tram, available online.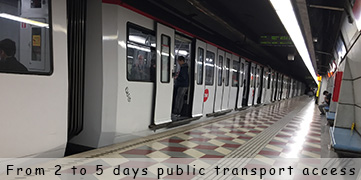 Hola Barcelona card
Hola cards, unlimited access to metro, bus (tmb), tram, Montjuic funicular and trains (zone 1), from 2 to 5 consecutive days, with access to airport terminals.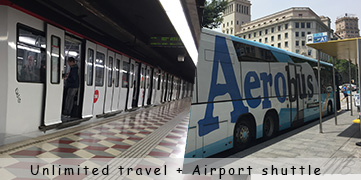 Barcelona transport pass
A package that includes the airport shuttle, unlimited use of public transport for up to 5 days, an audio guide to the city and 10% discount on many attractions.