Barcelona Tibidabo amusement park
Perched at an altitude of 500 metres on one of the highest points of the Collserola mountain range, Tibidabo is the oldest amusement park in Spain.
Open since 1899, the 6 levels of Tibidabo share 70,000 m2 of mountainside space where attractions of all kinds and exceptional panoramic views of Barcelona take part in the entertainment.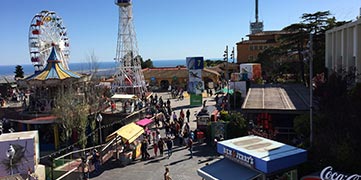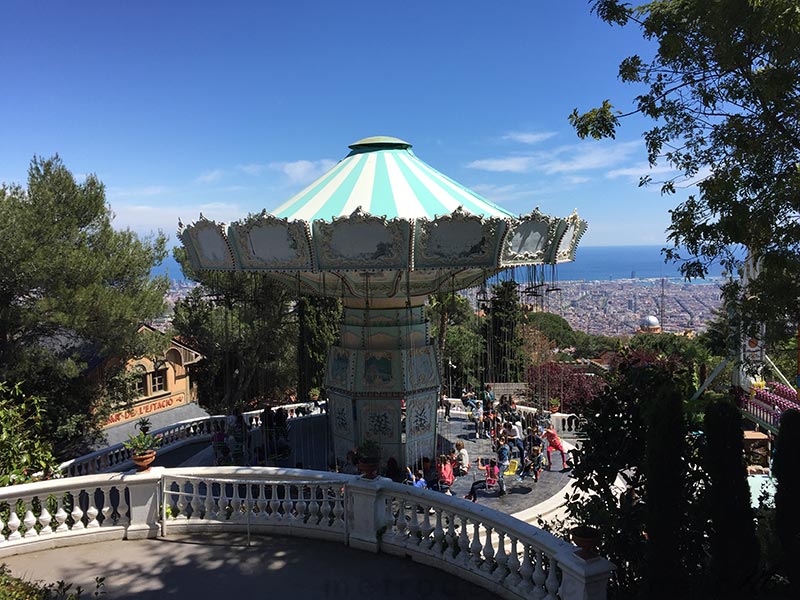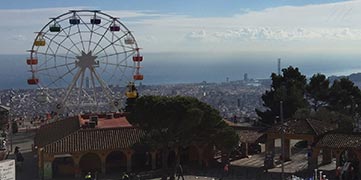 TIBIDABO
The Barcelona attraction park
From the pirate boat to the Russian mountains, from a 4D cinema to the flying chairs, without forgetting the paddle cars, the little train, the Ferris wheel and the suspended plane (symbolic of the park), Tibidabo offers attractions for young and old alike.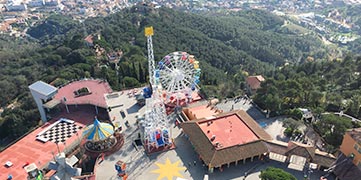 Short visit to Tibidabo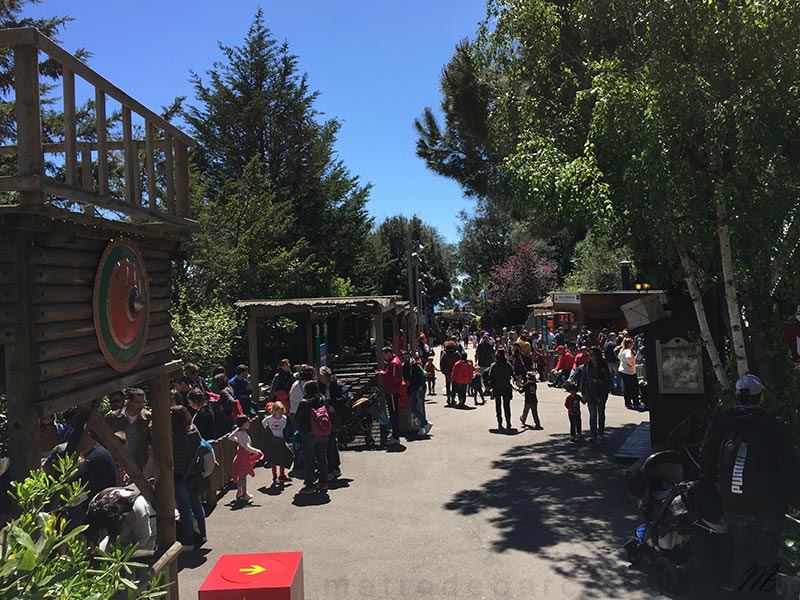 Tibidabo 1st floor
Access to Tibidabo from the car parks is on level 1. At this level we find a multitude of attractions for the big ones such as the Russian mountains, the pirate ship or the Hurakan, as well as many rides for the smaller ones such as Els globus (the balloons), La granota (the frog), Viking or Tchu tchu tren. On the same level are the food and drinks points to take a break between 2 attractions.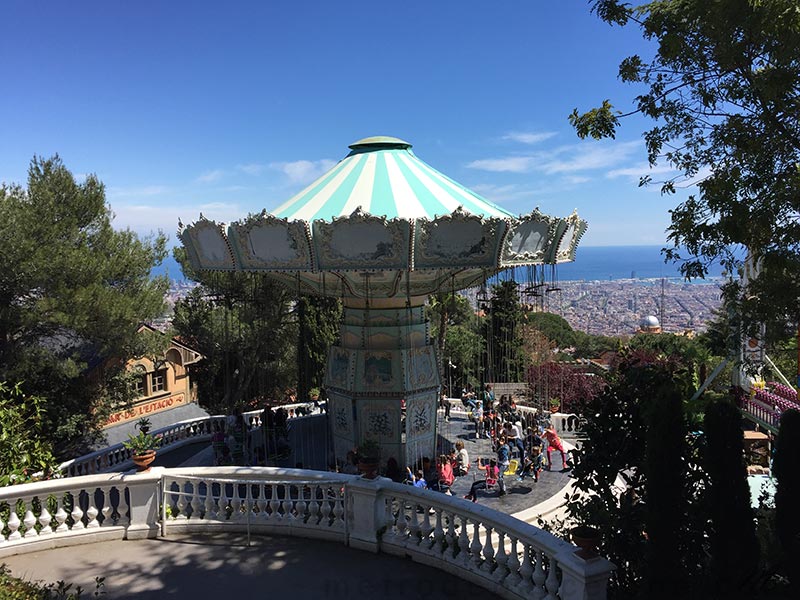 2nd level of Tibidabo
The second level of the park is composed of only 4 elements including a 4 D cinema. On the one hand, there is the Diavolo, one of the main attractions at Tibidabo, the classic flying chair ride, and on the other hand, 2 attractions for the little ones.
The Camas elásticas, trampoline games, and the Alaska, small circuit on the water among the penguins.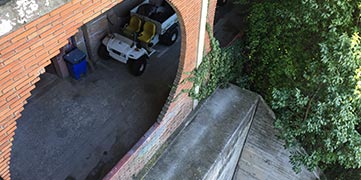 Tibidabo 3rd level
Nothing to see, this level of the park is reserved for the technical service of Tibidabo and is therefore closed to the public.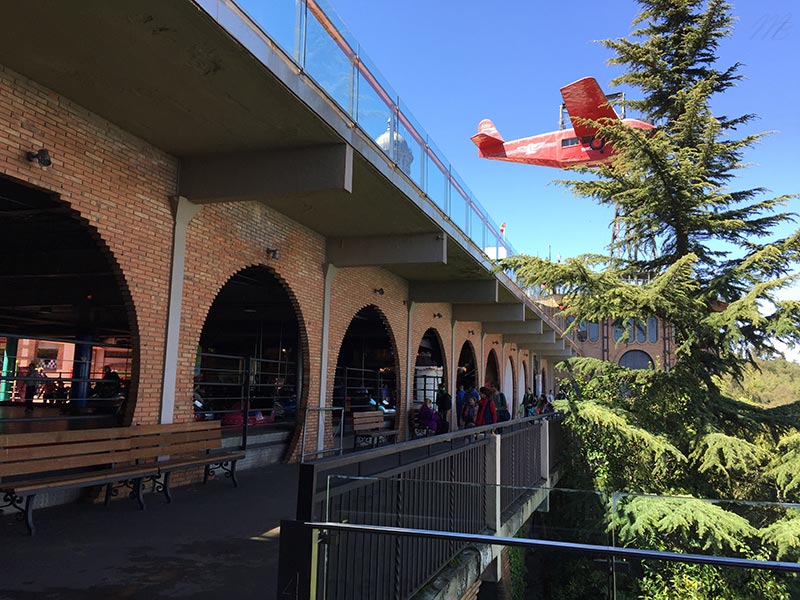 4th floor of Tibidabo
Terror and action, the fourth level of the park contains bumper cars for the little ones (the Zoochok) and for the older ones (the Crash Cars), as well as another of the flagship attractions of the tibidabo, the Hotel Krüeger, an abandoned hotel like no other.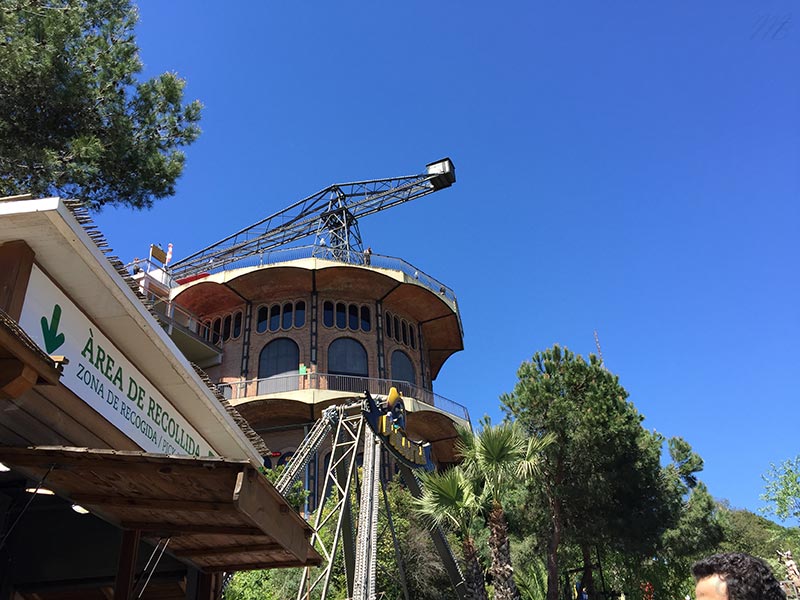 Tibidabo 5th level
On the penultimate floor of the park there are more educational attractions such as the space created by Lego to play and learn, as well as the automaton museum.
There is also the classic Hall of Mirrors, an equivalent of the ghost train in the world of witchcraft, and the puppet theatre.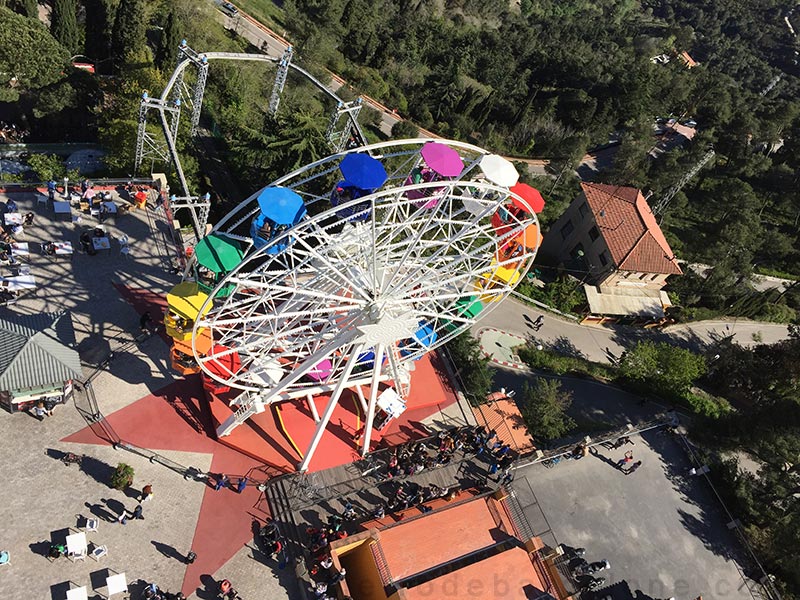 6th level of Tibidabo
Here we are on the roof of Tibidabo, the level that undoubtedly contains the most activities in the park.
On level 6, the main attractions include the airplane, the Ferris wheel and the Atalaya.
For the little ones, the Pony rodeo, the Rio Grande, the spinning cups and the unavoidable Caroussel lead the atmosphere.
The 6th level also contains 7 food points, a picnic area and souvenir shops.
Level 6 is the entrance to Tibidabo via the funicular and the bus.