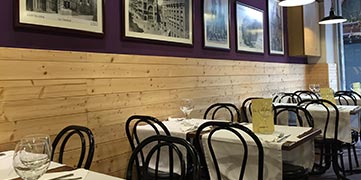 Traditional restaurants in Barcelona
100% local, the chefs of the best typical restaurants in Barcelona prepare their greatest traditional specialties for you. Paella, fideua, prawns or tapas, discover the very pleasant atmosphere among the excellent traditional restaurants of Barcelona and enjoy the unmissable recipes of the region.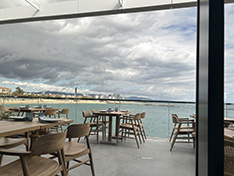 El Cangrejo Loco
In addition to offering a breathtaking view of the beaches of Nova Icaria as well as excellent traditional suggestions such as paella, the restaurant El Cangrejo loco is one of the best places to eat in Barcelona's Olympic Port.
Moll de Gregal, 29-30 - metro ciutadella vila olimpica
How to get to Cangrejo Loco restaurant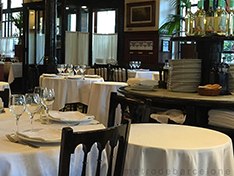 7 portes restaurant
In addition to being renowned for the excellent quality of its Catalan and Mediterranean cuisine, the 7 portes is Barcelona's specialist paella restaurant. Meat, fish, mixed, or black rice, at the 7 portes restaurant of barcelona, all preparations are present.
How to get to Barcelona 7 portes restaurant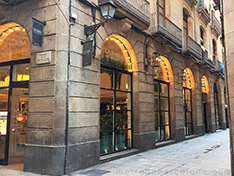 La Fonda restaurant
Ideal for taking a break before continuing your visit to the Gothic Quarter, just a short walk from Barcelona's famous Ramblas and the old harbour, the restaurant "La Fonda" offers great traditional local cuisine such as paella or fideua in a very original setting.
How to get to La Fonda restaurant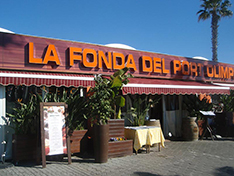 La Fonda del Port
The best flavors between Spanish and Catalan recipes are mixed in the dishes of the restaurant La Fonda del Port Olimpic, a good place to eat Mediterranean specialties and seafood on the edges of the Olympic port of Barcelona.
How to get to la Fonda del port olimpic
Shoko - lounge club
The Shoko Longe Club, a restaurant that perfectly combines Asian and Mediterranean recipes. Located on Barcelona's beaches, the decoration and the quality of the daytime service of the Shoko restaurant in Barcelona make way for the DJs who liven up the nightclub's atmosphere.
How to get to Shoko lounge club Barcelona
More suggestions to eat in barcelona
A descubrir durante tu estancia en Barcelona