From Barcelona Ciutadella Vila Olimpica tram stop :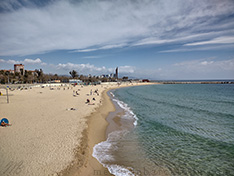 Barcelona beach
Barceloneta, Nova Icària, Nova Mar Bella, Sant Sebastià or Bogatell, Barcelona's kilometres of beaches welcome every year millions of people from all over the world who come to walk, swim or party on the occasion of events such as the Saint John's Day celebrations.
Barcelona best beaches virtual tour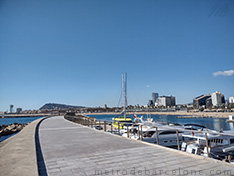 Barcelona Olympic port
Built for the Barcelona Olympic Games in 1992, the Olympic Port is Barcelona's second largest marina and straddles the stretch of the city's beaches between Somorrostro and Nova Icària, a short distance from Barcelona Zoo.
Barcelona Olympic port quick tour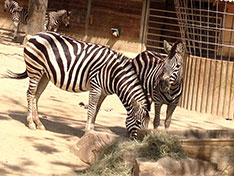 zoo de Barcelona
Our friends the animals are also part of the must-sees of the city of Barcelona. Just a few meters from the Ciutadella Vila Olimpica metro station, a large number of animal species can be found at the Barcelona Zoological Park.
Virtual tour in the zoo of Barcelona