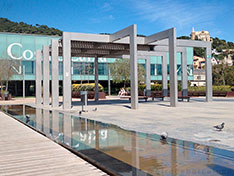 Cosmocaixa Barcelona
With its tropical forest in the heart of Barcelona and all its interactive activities, the Cosmocaixa is a science museum, an aquarium, a terrarium, but above all an essential cultural visit for the whole family.
must-see museums in barcelona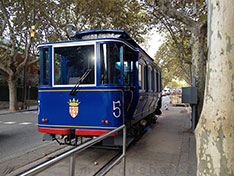 Blue Tram (out of order)
First step to access the Tibidabo
Well known for its originality, Barcelona's blue tramway (tramvia blau in Catalan) is the first connection that will help you cross the 1,250 metres of steeply sloping ground between the Avenida Tibidabo the metro station and the funicular station.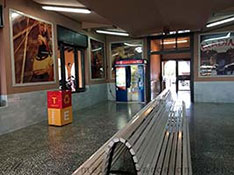 Tibidabo funicular
Funicular of Tibidabo last stage to reach the amusement park
Last straight line to the top of Barcelona's highest point, at an altitude of 512 metres, which takes you straight to the foot of Barcelona's amusement park, the Tibidabo.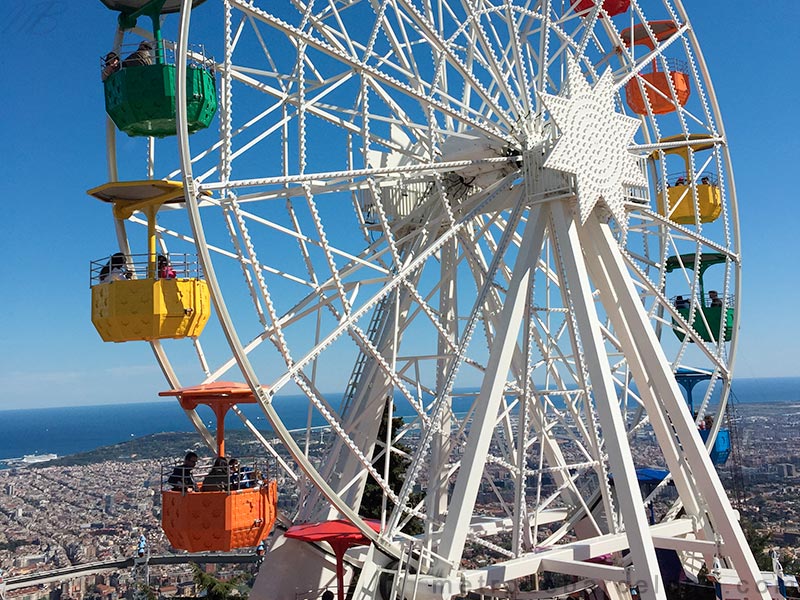 Tibidabo Barcelona
Open since 1899, Tibidabo is the oldest amusement park in Spain. Built on a mountainside on 6 levels, The Tibidabo offers, in addition to its attractions for the whole family, exceptional views of Barcelona.
Virtual tour of the Barcelona amusement park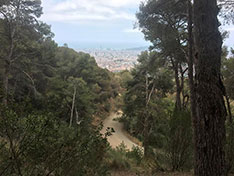 Font del Raco park
The Font del Raco park, which lies at the foot of the funicular and climbs up to the Tibidabo amusement park, is a natural park that offers magnificent views of Barcelona as well as good walks down to the blue tramway.
Virtual tour in the most beautiful parks of barcelona