On the way of Barcelona R2n train line :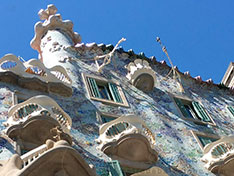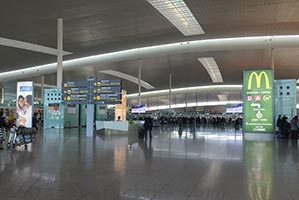 Barcelona airport
Terminals T1 and T2 (2A, 2B and 2C) which receive national and international flights from Barcelona airport, (Josep Tarradellas Barcelona-El Prat airport) is only located a dozen kilometers from the city center.
Barcelona Airport - More info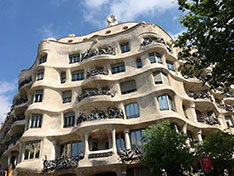 Casa Milà / Pedrera
Casa Milà, also known as la Pedrera, which means stone quarry, is a huge house with the peculiarity of having no right angles. This monument, which is also one of Antoni Gaui's unmissable masterpieces, is a UNESCO World Heritage Site.
Barcelona Sants train station
The mainline station. Short, medium, and long distances, the Sants train station alone brings together a very large number of destinations such as the Costa Brava, Costa Dorada, Andalusia, Spain, and many other countries. The Sants train station also offers access to the bus station, and the metro.
adresse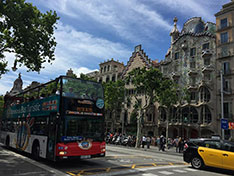 Barcelona Passeig de Gracia
The Paseo de Gracia (Passeig de Gracia), Barcelona's fashion boulevard where monuments, exceptional architecture, restaurants and boutiques of famous brands such as Hermés, Chanel or Diesel share the 1.5 kilometres that connect Plaça Catalunya to the Gracia district.
Quick visit of the Passeig de Gracia